Peaks Race Car
Work Points
2,800
Horse Power
780
Type
Green, Sport
Build Cost
25,000
Layout
AWD
Engine
V6TT
Fuel
Hybrid
Seats
4
CO2
40
American Peak Race version of the bendy hybrid. Made for high altitude and a little bit of fun.
This car can be used in the 2

Race vs friends.
Car Stage kits
Stage kit
HP
Co2
Profit
increase
Cars
needed
Stage 1
780
40
0%
1
Stage 2
902
36
10%
10
Stage 3
1024
32
25%
25
Final
1146
28
50%
100
Strong Workers
Unlocked by
Needed to unlock
Trivia
The name of this car comes from the most famous hillclimb race in the world - Pike's Peak.
Build Stages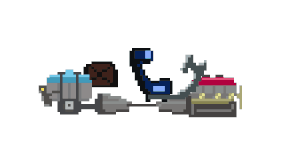 Ad blocker interference detected!
Wikia is a free-to-use site that makes money from advertising. We have a modified experience for viewers using ad blockers

Wikia is not accessible if you've made further modifications. Remove the custom ad blocker rule(s) and the page will load as expected.